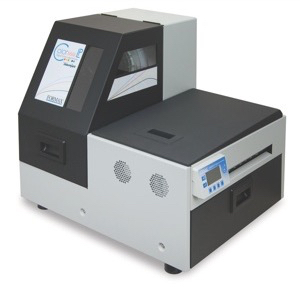 2015 was a great year for printing. For the first time in years, the print industry experienced year over year growth in shipments. State of the Industry: Why 2016 Could be the Start of a Printing Revival outlines the trends going into 2016. Offset printing experienced flat performance neither gaining or losing. The gains of course continue to be in the digital print world. One area of growth is in the digital color label printing. You do not have to be a big shop to get into the game. Formax has a great digital color label printer for any size of label printing.
According to Francois Martin, worldwide marketing director of HP's Graphic Solutions:
"For labels and packaging," Martin continued, "the productivity of digital presses will continue to drive a stronger adoption of digital printing. Brand owners and print service providers [PSPs] have mutual benefits in using digital printing, including less waste, on-demand, better supply chain, and faster time to market. The label market was the first one showing how digital can transform an industry, printing day and night a lot of the labels consumers hold in their hands daily."
If you are a small print shop, there are a lot of opporunties for offering product labels to your local business customers.
The Formax ColorMaxKP Digital Color label printer can give you a flexible label printer to pretty much offer labels for any customer. Are there local vinters or brewers in your area? You can print their wine bottle or beer labels for them using this versatile printer. It can print labels up to 8.5" wide.
Other features include:
Prints color labels at up to 60 feet per minute
Uses Memjet inkjet technology for full-color CMYK output
Can reproduce up to 16.8 million colors
Has integrated roll unwinder
LCD control panel
Built-in automatic cutter
Easy access service bay for ink cartridge replacement
The Memjet® print head has 70,400 ink nozzles and no moving parts, which offers higher speeds, lower ink and maintenance costs, and can print up to 1600 x 1600 dpi at 12 inches per second / 60 feet per minute. Featuring a "warm start," the ColorMaxLP begins printing in under 10 seconds, and its high-capacity 250ml ink tanks allow for longer uninterrupted print runs. Three output modes — roll-to-roll, roll-to-cut, and print & hold — allow users to choose the most convenient option for their particular job.
So, if you have been considering taking advantage of one of the growth areas of digital print, a digital color label printer is possible with the Formax.
Related Posts from The Print Finish Blog