The past year saw many companies sending workers home in the name of public safety. A portion of them realize it makes perfect financial sense to continue the practice. With cell phones and laptops, it's easier than ever to conduct business anywhere in the world. After all, an office building, with electricity, heating, cleaning, maintenance, etc., add up to a huge expense. If you opted to send your workers home, or were one of those lucky enough to remain working from home, you may need to outfit your office with tools to continue performing the same duties.
When outfitting a large office, equipment tends to be large and expensive. That's because it needs to stand up to the rigors of heavy usage. However, there are many affordable equipment options that fit nicely into a home office setting.
Professional Presentation
Are you a Real Estate Agent that prepares booklets to hand out at open houses? Why not invest in a coil binding machine? The RubiCoil easily punches up to 10 pages with perfectly spaced holes for plastic coil binding. Choose from a huge selection of coil colors to finish your handout booklets in style.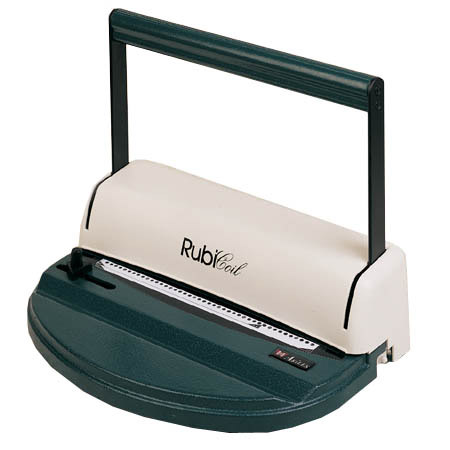 Is wire binding more to your taste? Try the OffiWire wire binding machine. It features hardened steel punch dies that can punch up to 10 sheets of paper, and a wire closer to finish the job. You can't go wrong with the look of wire binding.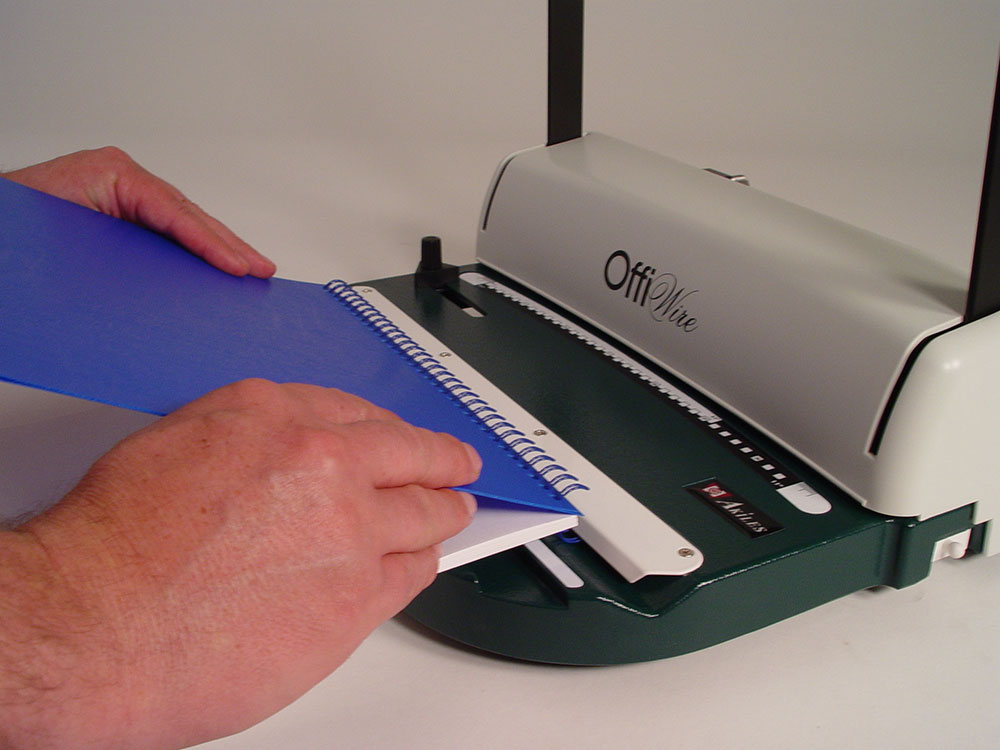 Perhaps your job requires a lot of folding paper, maybe to send correspondence to clients. The Martin Yale P6400 is the perfect desktop companion. It quickly folds letter-size paper in thirds or half.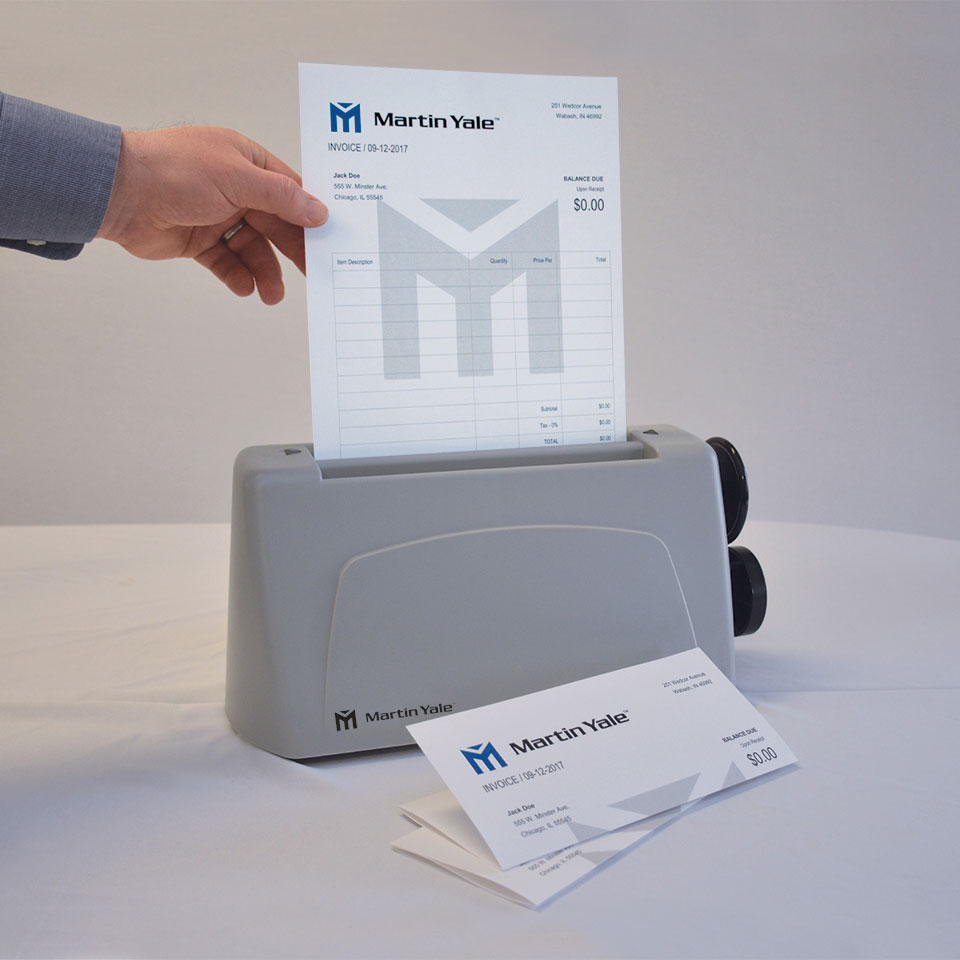 A Cut Above
If you find yourself trimming projects, or printed mailing labels, invest in a tabletop trimmer. Trimmers make perfectly straight cuts with one quick motion, unlike scissors. Save yourself a ton of hassle with a paper trimmer.
Paper trimmers for home use come in two varieties, straight and rotary blade. Everyone has probably seen the straight blade type. It seems every school has one. These have a long "machete" on a hinge that slices paper with a downward chopping action.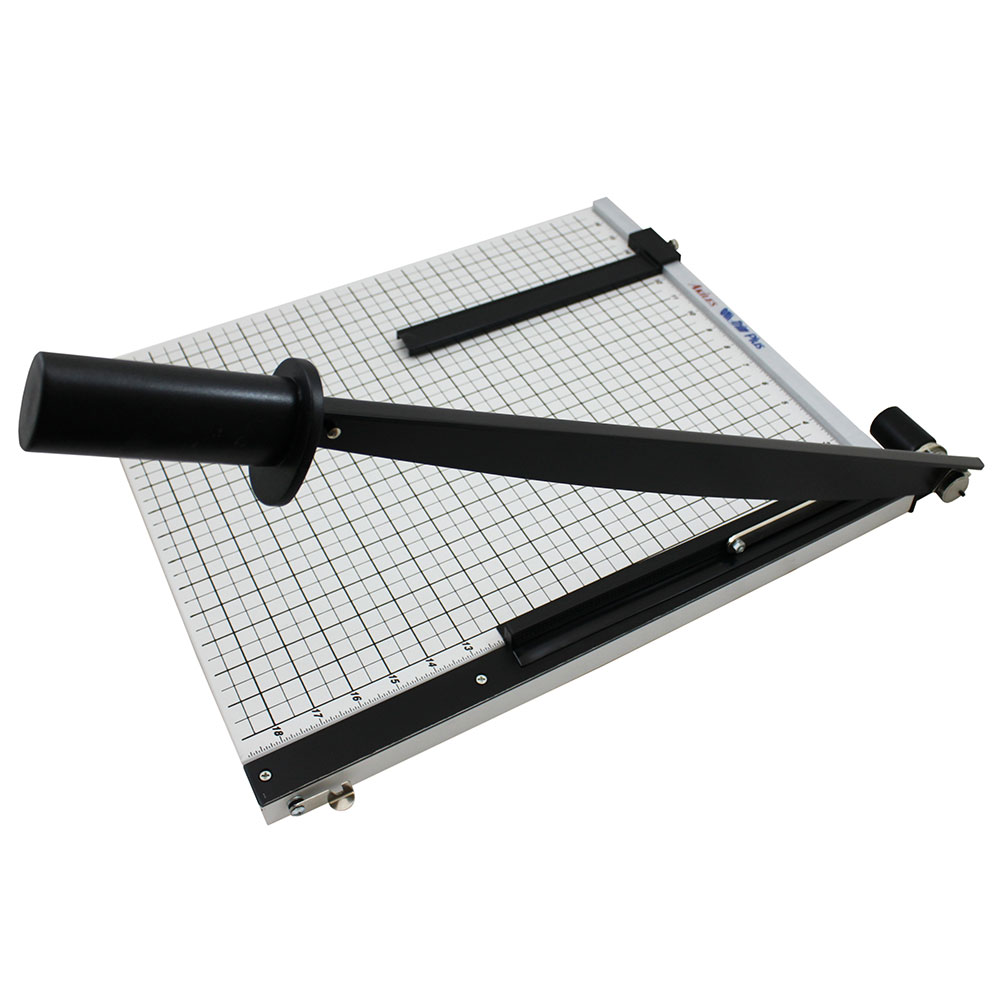 Rotary trimmers utilize a circular blade that rolls as you push the blade carriage across the length of the cut. Rotary trimmers tend to be easier to fit into a home setting, and are popular with the scrapbooking crowd.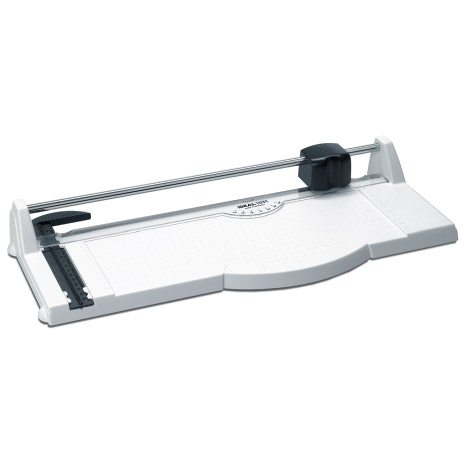 Laser Perfection
One of the best upgrades you can make in your home office is investing in a laser printer, especially if you print mostly black and white. Inkjet printers have come a long way, and are great for printing photos, but how many times have you wanted to print something and one of the ink cartridges was out? Why do I need cyan if my page is only black text?! And if you don't use your printer for a while, the ink dries up.
Laser printers use a dry toner, so it never dries out. Laser print technology is extremely affordable, with many printer options selling for less than $100. Toner cartridges last much longer than ink cartridges, and often cost less, too.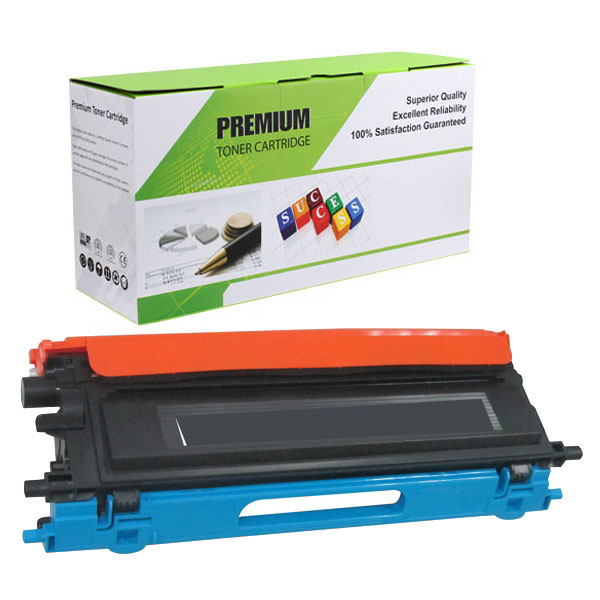 Packaging Made Simple
Homemade items have made a huge resurgence in the past several years. Sites like Esty.com and eBay.com make it super easy to sell your own items without a large investment in building an online store. One of the last considerations may be how to package your merchandise. An economical option is shrink wrap. You could certainly opt for a large machine that handles hundreds of packages a day, but check out this handy tabletop model.
The SuperSealer Deluxe quickly seals the plastic with a heated wire. The included heat gun makes quick work of shrinking the packaging to make a professional looking product.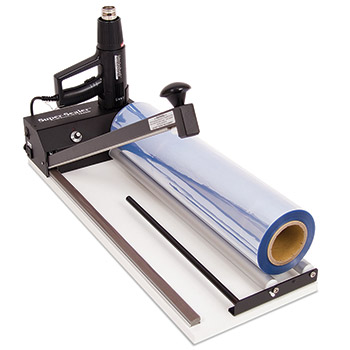 Personal Security
If you process personal information, perhaps you sell insurance or tax services, you need to keep personal information safe. That includes destroying paperwork when necessary. Destroyit builds paper shredders with performance, durability, and security in mind. Sure, you can find cheaper shredders, but if you need to shred more than occasionally, invest in a shredder that won't jam every time you insert more than two sheets.
Tools for Your Home Office
As you can see, options abound when outfitting your home office. Just because you leave the office building behind there is no reason to lose capabilities. For almost every high-volume production machine, you can find an affordable option that works in small spaces. There has never been a better time to work from home.
Related Posts from The Print Finish Blog