Last week we talked about the entry level machines you would need to start your own print finishing operation. Today, we are going to introduce the machines that would help you increase your  production volume which then helps you increase your profit on the business.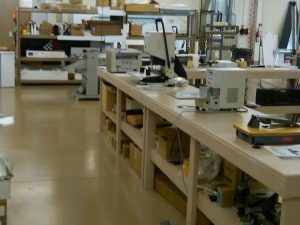 Why would you need bigger machines? Well, let's say you picked up a big account. You got the large law firm in town that hires you to do all their binding and print finishing. Maybe the hire you to outsource an operation on site at their location. You need machines that will provide the support to your client.
So let's take a look at what we need:
You are going to need a good binding punch. Something that can automate the process and punch a stack of documents. That is why we recommend a commercial grade binding punch. We recommend the Rhin-o-tuff OD4000 multi-punch machine. You can charge around $7-$8.00 a bound document including your covers and binding.
The Rhin-O-Tuff OD-4000 is an 11″ (A4) open-ended punch that features the EZ operator changeable dies. I can punch up to 17 sheets or 20lbs of paper at a time. It is an automated punch which allows for production. You can punch documents for coil, comb or wire binding.  This system includes 1 standard die (other dies available for a discounted rate with the purchase of this machine).
Price: $2050.00
2. Akiles Prolam APL 320 12.5″ Pouch Laminator (PROLAM APL 320)
At the silver level, we still recommend a pouch laminator. You can charge around $2-$3 per piece or more. The Akiles is an industrial level pouch laminator with 4 rollers to ensure a clean lamination. It supports multiple film sizes from 3mil up to 10mil. You can run counter cards, place mats, calendars, id badges, id cards and more through the pouch laminator. The Prolam can pay for itself within a month.
Price: $299.95
MBM Kutrimmer 1046 Tabletop Trimmer is a heavy duty tabletop cutter for your print finish operation. A tabletop cutter is like having a screwdriver in the toolbox for any print finishing operation. You will be cutting material coming out of your printer. The Kutrimmer includes a Solingen steel blade set that may be resharpened. It has a precision automatic clamp with "Easy Lift" release lever for easy paper removal. It ale has a transparent Lexan® safety guard with integrated cutting line indicator. The precision side guides are scaled in inches and metric system. It provides standard paper sizes indicator on the table. It has non-skid rubber feet for safe operation, a solid cast aluminum blade mounting bracket with double pivot bearings for blade axle and all-metal construction.
Price: $449.00
Every print finish operation will need a tabletop card cutter. You can offer business card production services to clients. MBM BC 12 Tabletop Card Cutter can be used for a wide variety of jobs, including business cards, post cards, digital photos, checks, etc. It eliminates costly and time consuming business card production—cards can be printed on a laser printer or copier and cut to size in a single pass. It can cut 12 standard size business cards per page (up to 60 cards per minute). It has a quick and easy set-up and adjustment with 10 pre-set cutting modes. It also comes with optional perforator and scorer cartridges.
Price: $5399.00
Total: $8,197.55
If you finance, you are looking at approximately $350 a month over 2 years. You can easily produce well over $350 of revenue to cover your lease costs which is tax deductible.
Any questions, you can always Scott Maxfield at Lloyds of Indiana to discuss further at 877-626-6848
Related Posts from The Print Finish Blog