SureCoat versus Xtra-Coat
Lloyds of Indiana has been shopping for everything UV Coating. We are trying to find the right machines and the right coatings to produce high quality output with little or no downtime. UV Coating provides a lot of benefits in document finishing. At less than .02 cents a 12×18 sheet, it is a cost effective way to not only make your client's documents look great, while providing document protection. So, we decided to test a new coating product called REVO Coating against Tech Lighting's Xtra-Coat.
We ran our job through a Tech Lighting Mini-Coater.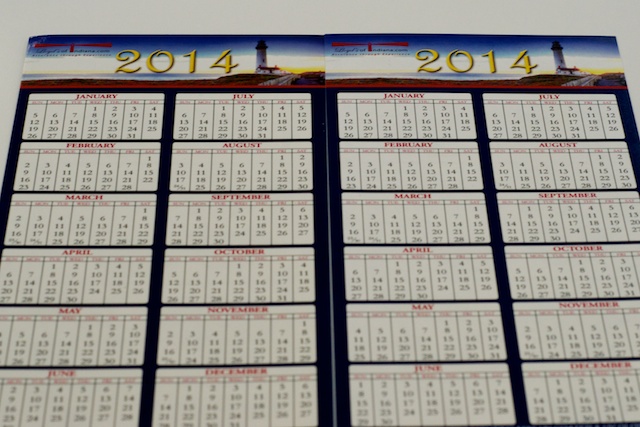 We have been looking for a low odor, high quality uv coating for some time. The greatest challenge in UV Coating is the odor. If you are working in a small space, odor can be a problem. In urban markets like New York, a print shop operating next to a restaurant will get some complaints if their UV Coater is kicking out nasty fumes that are leaking into your neighbors restaurant. In addition, high quality coverage was the other criteria. Some UV coating just does a half a job. The shine is not quite there.
So we took a small internal project and did a UV Coating job on our promotional calendars. We used Xtra-Coat High Gloss UV Coating against SureCoat 2011 Hi Gloss UV Coating. It was simple, SureCoat won hands down. Normally when we run a UV Coating project with Xtra-Coat, the smell comes all the way into our offices here at Lloyds of Indiana. We ran the same project using SureCoat and the smell was isolated to a small area around our machine. After the project was completed, the smell did not linger around either.
The quality of the finish was far superior as well. It has smooth feel to it. The colors from the document look far richer as every inch was covered. We had someone complain that they could not use an Xtra-Coat finish for a dinner menu because it smelled. The SureCoat has a slight odor, but not as strong. The finish is fantastic.
As you can see in these pictures the light shows the uneven spread on the Xtra-Coat. The image on the left is the SureCoat finish, the image on the right is the Xtra-Coat finish. The SureCoat is quality for sure.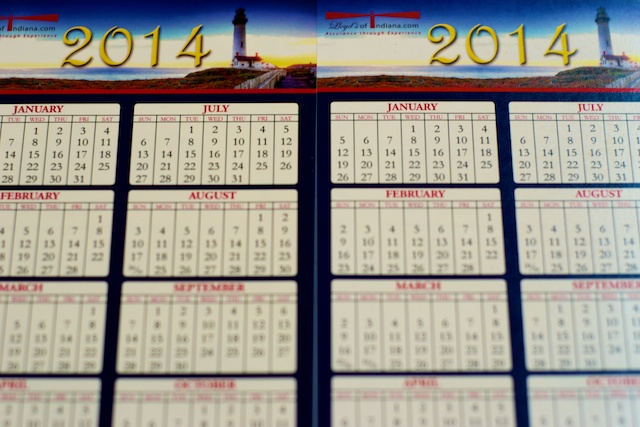 SureCoat comes is available for Konica Minolta, Xerox iGen, all major digital presses along with all major off-set press inks. Lloyds of Indiana was so happy with it, we are now carrying it on our webstore.

Related Posts from The Print Finish Blog