A lot of print shops call us about their UV Coating Machines and UV Coating Fluid. We pretty much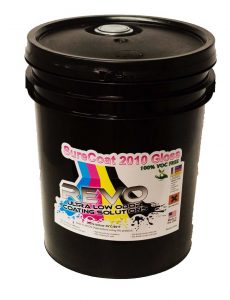 service any machine that is out there. We are dealers for Tec Lighting machines and American Ultraviolet Machines. So, we do a lot of maintenance on those machines when the manufacturer can't help them.
One issue that often comes up is the strong odor that UV Coating Machines can give off. A big reason for it is the UV Coating Fluid itself. When the IR hits the UV Coating fluid as it goes through your machine, it can give off a strong odor that may be uncomfortable to some in your office.
How to reduce the smell
One of our clients told us about how they have to clear employees out the area where they run their UV Coating Machine because some employees complain about the smell. We know what they mean. We had a similar issue. When we ran our UV Coater, we knew it was happening. The UV coating fluid smell found its way even all the way into the front offices. We had to find another solution.
Like you, we run a print shop. So, explored getting a low odor UV coating fluid for our office.
We found it in REVO coatings. REVO Coatings is a low odor UV coating fluid that takes the smell away. It doesn't just do remove the smell either; it also spreads well on the documents with an even finish. It does an excellent job of bringing out the vibrant colors of a document.
The two ways to lower the smell of your UV coating fluid is to:
Use REVO Coating
Adjust your IR setting on your machine
UV coating fluid brings your cost to finish documents to about .05 a sheet. It is one of the most inexpensive ways to produce quality finish while keeping your costs down. Why smell up the place while you are doing it?
Related Posts from The Print Finish Blog