The True Benefits of UV Coating & UV Coaters
The Quality is in the Coating…
Using uv coating on your printed products allows for colors to become more vibrant and rich. For example, all of your printed materials with blues or blacks in them will allow for a nearly wet-like appearance. Coating your products with a uv coater is one of the most effective (and efficient) ways to create beautiful, finely finished products.
Document Mailing without the Damage…
Do you print a lot of products that are mailed for your customers? Well, as your customer's documents travel from post office to post man to post man to post office to their consumers, the document may become damaged or warped or even destroyed as it makes its journey. Using uv coating on your printed documents provides durable, damage-resistant products without lacking any visual appearance! Additionally, products that are uv coated are resistant to smudging and marking which allows for not only your customers professional presentations to look great, but yours as well.
Go Green, Stay Clean…
With regulation worries, an over taxation applying, uv coating provides an outlet for business owners to print and finish responsibly. UV coatings are free of solvents and do not emit volatile organic compounds, or VOCs when cured. This basically means 2 things:
1 – You'll get a great PR value with not only your current customers (and the general public), but you'll also get a distinct marketing edge as well for presenting to newer clients.
2 – You are taking the correct steps to help save the environment, and going green is staying clean.
Finishing your printed products with a uv coating system has now become more efficient than ever. 'And with the overall high-quality, fast output of a uv coater, uv coating has never been easier.
Watch the video below to see just how fast the XtraCoat Mini UV Coating System (without lacking any quality) really is…

As a distributor and fan of wide format printers like the Legend 72HUV UV curable printer/a>, I can't help but be excited about all the different things this printer can do.
For one thing, it can make a print shop more profitable. Not just because it's a new piece of equipment with some great benefits and cool features, like printing with ultraviolet curable ink, or specialty sign printing.
We're actually seeing a lot of cut sheet/sheet-fed printers switch to wide format printing, because they can offer their customers so much more.
For one thing, you can run small signs on the Legend 72HUV. Rather than turning away large print formats, you can now accept poster print jobs for theaters and bands, signs for special events, and even specialty projects like 11×17 brochures.
We have a customer in Ohio who said that as a sheet-fed printer, he has to run $10,000 of sheet fed paper just to make $1,000 in profit. That's because his margins are already so low, and he's losing a lot of profit in labor and production costs.
But if he were to switch over to a wide format printer, he would only need to do $2,000 in printing to make $1,000 profit.
Because the wide format printer is so new, and is very inexpensive compared to other printing equipment, if you can add a 20% – 30% margin, you can pay for the machine in a year. (And 40% margins are not unheard of with this printer either.)
If you're interested in more information on the Legend 72HUV wide format printer, visit us at WideFormatRevolution.com, or call us at (877) 626-6848.
UV curable screen printing is still a relatively new technology and some print and sign shop owners are just starting to investigate what we think will be the future of large-scale printing. To answer many of the questions we've received here at Lloyds of Indiana, here's a short list of common answers on UV printing.
UV curable ink is not solvent-based, so no VOCs.
UV curable screen printing is a solid system, meaning there are no solvents involved in the process. Instead, a strong ultraviolet (UV) light source interacts with the ink ingredients in what is called a "UV cure reactor" to create the printed image.
The lack of solvents means there are no volatile organic compounds (VOCs), making curable inks more environmentally-friendly than traditional solvent-based printing methods. This means you spend less time and money dealing with the safety requirements and equipment to handle solvents. That means higher profit margins, fewer risks and accidents, and more time spent on growing your business, not cleaning up.
UV cure reactors run very quickly.
UV cure reactors can mass-produce print jobs very quickly thanks to their rapid curing speeds. Essentially, the ink reaction process takes between 1 and 3 seconds and doesn't require a lengthy drying time.
The best part is that colors can be printed in succession without having to stop for dry time – a major labor and time savings for a screen and print shop. Instead of keeping a constant eye on your job, you can be working on other print jobs and helping your clients.
UV ink won't clog the screen.
Because UV ink won't dry in the screen, it won't clog the mesh. That means less time spent changing or cleaning the screen throughout a print job.
UV ink has great color value and range.
If you're doing a lot of four-color process graphic printing, UV curable ink is the way to go. The inks range in opacity from transparent to translucent, giving you an incredible color gamut and range. This, combined with the fact that the ink won't dry in the screen, means you can do UV ink printing through screens with incredibly high mesh counts, often as high as 420 threads per inch.
UV printing greatly reduces sign printing costs.
Most sign printers who use thermal methods or stick-on vinyl to make vinyl banners can't do double-sided signs. The only way to print a double-sided sign is to print two pieces of vinyl, and then sew them back-to-back. With UV printing, it's possible to print one side of a sign, flip it over, and run it through again. Material costs are cut in half, labor costs are reduced, and you're left with a beautiful full-color sign that's resistant to outdoor elements.
UV ink does have its drawbacks.
Solvents tend to be more flexible (you can print on more substrates) and more durable when exposed to the elements (although UV is more durable than vinyl). But, if you're doing predominantly sign, poster and banner printing, you'll find that UV curable printing is the best way to go for graphic screen printing. It's cleaner, safer, cheaper and faster.
Photo: evoo73
As a print shop owner, you're hearing more and more requests for non-toxic adhesives, recycled paper or even suggestions on how a client can make a print job "greener." You may be stocked with natural dyes and recycled paper, but what about offering green design solutions?
Here are some design tips that you can share with your clients to help make their project budget and earth-friendly:
Opt for Smaller-sized Collateral
Smaller projects will fit on a smaller press sheet and can help eliminate waste.
Minimize Printing Processes
While this isn't necessarily sound business advice for the printer, helping your clients minimize their use of printing processes could keep them coming back for future "green" projects. You may not be able to sell them on metallic foil, but you could get them to pay an added premium for a vegetable-based metallic ink.
Design for Updates
Design your pieces so that they can be easily updated. For example, bind a small booklet with a removable band instead of adhesive or use a folder instead of stapling.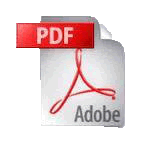 Use PDFs for Proofs
Try to use PDFs instead of printing out proofs wherever possible.
Opt for FSC- or SFI-Certified Paper
There is a common misconception that de-inking post-consumer paper takes more energy. But, there are actually a wide range of sustainable/green (i.e. FSC- and SFI-certified) paper stocks that are coated and uncoated and offer numerous options for a high-quality final product and at an affordable price.
Opt for Biodegradable Laminates for UV Printing
UV coatings are incredibly cost-effective, but they're also mineral based and most laminate coatings aren't recyclable. However, Dikeman Laminating Company has recently introduced a biodegradable and compostable film in both matte and gloss finishes. It's more expensive, but could be a "greener" choice for clients who want an environmentally-friendly UV printing job.
Educate Your Clients on How to Dispose of the End Product
If you're producing a product that has staples, coils, foil or glue, then educate your client on how they can recycle the product. For a truly "green" design, suggest that your client include a "How to Recycle This Document" section or information panel somewhere on the finished project.
I believe that UV printing is the future of commercial printing. There are just too many advantages, including its fast curing speeds, high print qualities, durability and flexibility, for ultraviolet printing not to become the new standard.
Flexibility
With UV printing, you can print on almost any surface, absorbent or not. Here at Lloyd's of Indiana, we once ran a door through our UV printing machine and it worked great.
That flexibility translates to hundreds of uses at the local print shop level – small retail items, book covers, clings, cards, large banners, the list is almost endless. And with this new found ability to print on traditionally non-porous surfaces like Styrene or hard boards, customers are starting to pay attention.
High Print Qualities
No more double passes through the press, no more re-runs. UV printing allows for high-gloss levels, vibrant colors, an array of coatings and printing that's crisp and has a nice finished look. That's because UV inks tend to sit on top of the printed surface, rather than being absorbed into it. The end result is sharper and crisper.
Durability
UV printing is also more resistant to scratches, wear and tear, and sun exposure than its traditional printing counterparts. Customers love that a large promotional piece isn't going to become tired and sun-worn after a few weeks.
Fast Curing Speeds
With UV printing, the ink is dry the moment it comes off the press. No more waiting for the ink to dry, no more waiting to do proofs, no more ghosting of images on the page above it. Instead, press checks are quick and you can move on to binding and finishing faster. Not only is it faster for your clients, it saves you time too.
UV printing isn't the little-known secret of the printing world anymore; customers are starting to ask for it by name. They want that speed, durability, high print quality and surface flexibility that ultraviolet printing can offer. Don't get left behind.