As a print shop owner, you're hearing more and more requests for non-toxic adhesives, recycled paper or even suggestions on how a client can make a print job "greener." You may be stocked with natural dyes and recycled paper, but what about offering green design solutions?
Here are some design tips that you can share with your clients to help make their project budget and earth-friendly:
Opt for Smaller-sized Collateral
Smaller projects will fit on a smaller press sheet and can help eliminate waste.
Minimize Printing Processes
While this isn't necessarily sound business advice for the printer, helping your clients minimize their use of printing processes could keep them coming back for future "green" projects. You may not be able to sell them on metallic foil, but you could get them to pay an added premium for a vegetable-based metallic ink.
Design for Updates
Design your pieces so that they can be easily updated. For example, bind a small booklet with a removable band instead of adhesive or use a folder instead of stapling.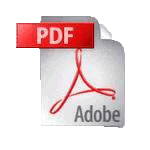 Use PDFs for Proofs
Try to use PDFs instead of printing out proofs wherever possible.
Opt for FSC- or SFI-Certified Paper
There is a common misconception that de-inking post-consumer paper takes more energy. But, there are actually a wide range of sustainable/green (i.e. FSC- and SFI-certified) paper stocks that are coated and uncoated and offer numerous options for a high-quality final product and at an affordable price.
Opt for Biodegradable Laminates for UV Printing
UV coatings are incredibly cost-effective, but they're also mineral based and most laminate coatings aren't recyclable. However, Dikeman Laminating Company has recently introduced a biodegradable and compostable film in both matte and gloss finishes. It's more expensive, but could be a "greener" choice for clients who want an environmentally-friendly UV printing job.
Educate Your Clients on How to Dispose of the End Product
If you're producing a product that has staples, coils, foil or glue, then educate your client on how they can recycle the product. For a truly "green" design, suggest that your client include a "How to Recycle This Document" section or information panel somewhere on the finished project.
Related Posts from The Print Finish Blog