Business Card Slitters For Small Print Shops
Online print services do not own the business card business outright, so having an affordable business card slitter for your UPS or Mailbox store is an option.
Today, we are going to look at a couple of business card slitters that may help you offer same day or next day business card services. The important features you need are size, speed, and simple operation.
Depending on how much volume you think you will do, they offer two options to meet the demand.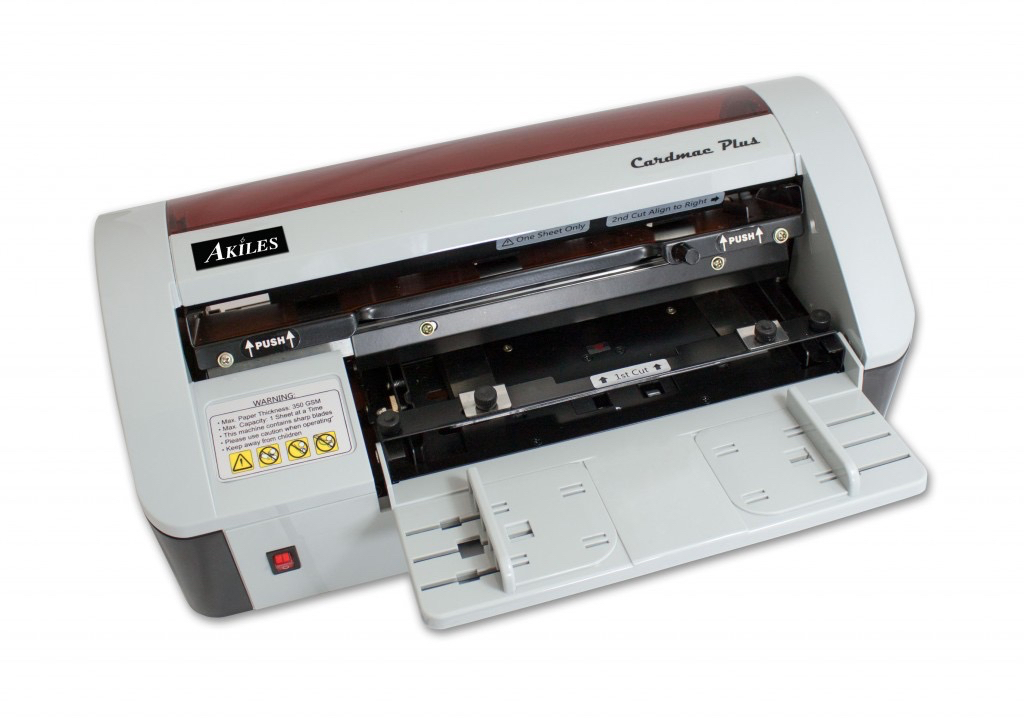 If you are a small print shop, a small business designer, or UPS store, this may be a good option for you. It allows you to offer business cards to customers with little effort.
CardMac Plus business card slitter is both electric and manual operation that is perfect for light volume at a real easy price.
It is a manual feed cutter. It takes letter size sheets at 8.5" x 11" fed horizontally into the cutter. It cuts 10 cards per sheet finished at 2" x 3.5" at 30 cards per minute too.
Most important, it is pretty easy on the pocketbook at $289.00.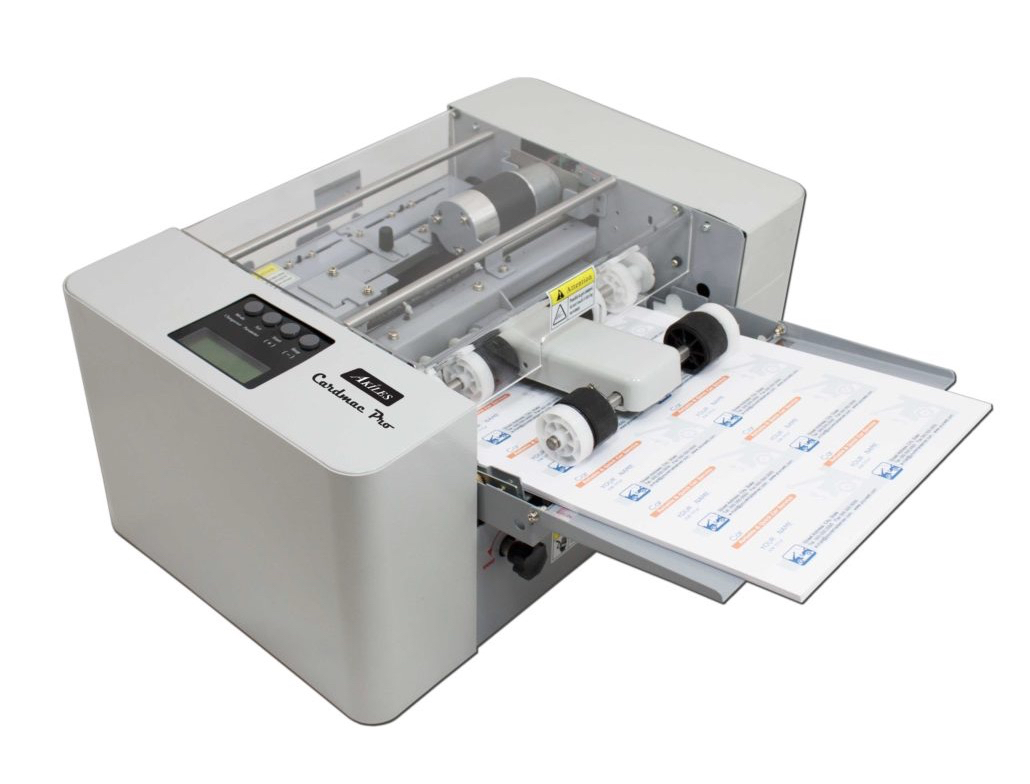 This is a little bigger machine that is fully electric. It is friction fed into the cutter so you can put a stack of papers into the business card slitter to cut. It is a little more versatile, as it lets you cut more sizes than the CardMac Plus. It really is a professional business card cutter.
It also takes letter size sheets of 8.5" x 11" fed horizontally into the machine. The difference is, it can cut several sizes from the CardMac Plus, including:
3.5? x 1.77? (Letter / A4)
3.5? x 2? (Letter / A4)
3.5? x 2.2? (A4 Only)
3.5? x 3.74? (A4 Only)
3.5? x 5? (Letter / A4)
3.5? x (1.57? ~ 9.84?)
It's faster with a 50+ cards per minute output. So, it is a little bigger, runs faster, and cuts a variety of cards. So, it is a machine for high volume cutting at $1,799.00.
To determine which one you need, you need to understand how much business you can generate. The CardMac Plus can get you started, the CardMac Pro can drive your business forward.
[box]
Akiles CardMac Plus Electric and Manual Business Card Slitter
$289.00
[/box]
Related Posts from The Print Finish Blog