Round corner cutters are very popular in print finishing. A simple round corner adds a creative touch to a project that a straight corner does not.  There are many different sizes of radii that can be used to add a creative feature to your document finishing. So, I thought I would take a look at the different types of round corner cuts available.
A reminder of some of the things you would use a round corner cutter for document finishing including:
Postcards
Business cards
Catalogs
Presentation Folders
Hand-out sheets
Photographs
Here are the most popular round corner die radii available:
1/4 " Radius
A well rounded corner, this is a popular size for any basic project.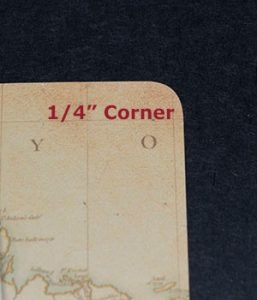 1/2 " Radius
Another popular size that is common for any project.
1/8" Radius
A little more straight edge, but still rounded.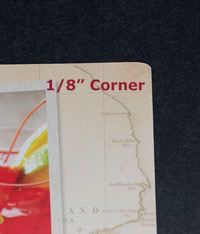 3/8" Radius
This has another one that is a little more rounded like a 1/4" radius, but not as big.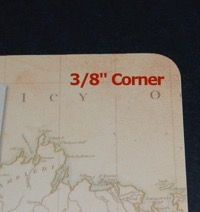 3/16" Radius
This is another size that gives you another flatter, but rounded look.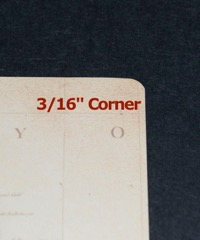 All these sizes and more are available from Lassco Wizer and Akiles which you can find at our Round Corner Cutter store.
Related Posts from The Print Finish Blog