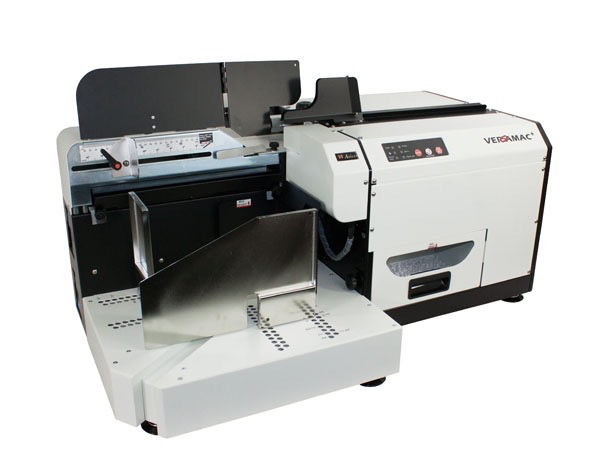 How does your binding machine work with digital print? Digital print his here to stay. It offers too many cost benefits and flexibility for it to ever go away. Variable data output has too much value to marketers. Digital print is vibrant allowing you to improve print quality. It gives your customers more options for marketing. They can now do large-format books or inexpensive postcards with efficient design.
Digital print is, of course, different than what you may get with older printing technology. The papers can be slicker. You are dealing with more ink and colors. It may require you to look at your current binding machine setup.
There's a lot of color in digital printing. You're often dealing with massive digital ink or toner coverage on coated stocks. Your binding machine setup will need to feed coated paper and keep inks and toner untouched smoothly.
Second, automate as much as you can. You want the operation to be smooth allowing you make job changeovers quickly and produce short print runs without waste.
Third, if like many printers you have a hybrid offset and digital printing operation, you'll need a binding machine and finishing equipment that can handle both kinds of output and change quickly from one to the other. For instance, your binding and finishing will have to deal with both the uncollated output of offset and the collated output of digital without compromising set integrity.
Fourth, paper substrate coming from a digital press is harder to handle in the finishing stage. In digital printing, the paper will curl from the heat of the press fuser. There's much more static from drawing the moisture from the substrate. The result is images are easily scratched off because toner is only set on the surface of the substrate, and images are subject to shifting because there are no paper grippers during an image-setting process inside the press.
Fifth, don't forget you have to accommodate the change from scoring to creasing. In a digital process, rotary scoring blades would cause sheets to crack once folded. Cracking is less of a concern with the new creasing machines because they use a male and female reciprocating die to put the impact crease in the sheet.
Sixth, this is a no-brainer, but you may have to train your operators on the difference in finishing digital print and its differences to off-set.
The same consideration about your finishing department. They will need to know how to determine the requirements of each job and the job's quantity cut-off point. Then they can determine the right job for the right piece of equipment and avoid bindery bottlenecks.
Digital is here to stay. It's not a bad idea to make sure you are using best practices to maximize your production and ensure your binding operation is profitable. Having the right binding machine setup can help.

Related Posts from The Print Finish Blog