Round Corner Cutter Installation and Maintenance
A round corner cutter has not changed significantly over the past 50 years. As a matter of fact, you may find a machine in a print shop manufactured in the 1960s that looks just like a machine you can purchase today. Most notably, Lassco-Wizer machines are pretty much the same.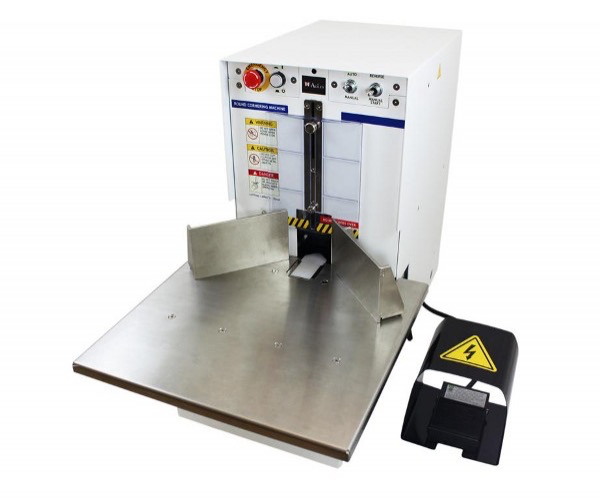 Akiles have some electric round corner machines that can speed up and help automate any round cornering you need to do. The Akiles Diamond 5 is a great desktop electric round corner machine. For more heavy duty jobs, the Akiles Diamond 6 and 7 provide the real muscle for round cornering all kinds of material. What makes them powerful is you can punch larger stacks of paper and the machine does the work.
So why do you need to be careful?
Make sure your die is installed properly. On several occasions we have received phone calls from print shops that have purchased an Akiles electric round corner machine and said their die was faulty. After we investigate, we are finding most people have icorrectly installed them. When they electric motor engages the die, they are hitting the plates and breaking them.
If you have purchased an Akiles Diamond 5, 6 or 7 and need help installing your die, you can give us a call. If you break the die, the manufacturer will say it does not fall within the warranty.
Installed properly, the electric round corner cutters are a printers best friend on large projects that come into your shop.

Related Posts from The Print Finish Blog