It's time to get creative.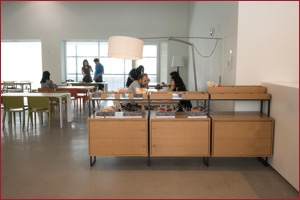 The days of taking orders and running thousands of pieces off your printer are over. Today, you have to get creative for your clients and offer variable data. You need to work to integrate their online marketing into print marketing. You have to have the machines to run it for them at a competitive cost. Have you considered a UV Coating Machine for inexpensive direct mail production? What about some of the specialty roll laminator applications that make a direct mail pieces stand out? Here are some ideas of how print marketing will thrive in the years ahead.
Variable Printing
We all know what this is. Are you doing it? This approach gives your clients the ability to totally personalize any campaign to their customers. You can personalize each direct mail piece to the recipient. You could individual coupons tied to the individual and track which customers are using them. Even your creative can utilize variable data by printing different designs or backgrounds for a business card.
QR Codes and NFC
QR codes have been around for a while. They are effective in helping people connect to websites or landing pages with specific promotions. Users can use their smartphone or tablets to connect pretty easily. Again, your customers can effectively track the data or conversions depending on the promotion. Even newer is NFC technology. It uses a tiny microchip that can be printed onto the marketing sheet. It sends an electronic message to their phone.
Print and Social Media
Social media marketing continues to grow as a means of reaching audiences. Millenials spend more time on sites like Facebook, Youtube, Instagram and Snapchat then they do on television. Print marketing can be used to direct users to specific social media pages for contests and promotions.
For all these forms of print marketing, the creative needs to be supported by effective print. UV Coating machines can help clients keep costs down. Commercial roll lamination provides a the right protection and brings out the color and creative to draw attention to users. Direct mail continues to see a resurgence due to the fact that many people are no longer doing. Helping clients use UV Coating or Roll Lamination pieces can help set them apart from the rest of the mail.
Related Posts from The Print Finish Blog