Direct Mail is one of the hot markets that was featured at last year's Graph in Chicago. As email becomes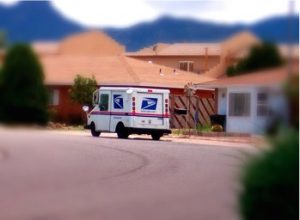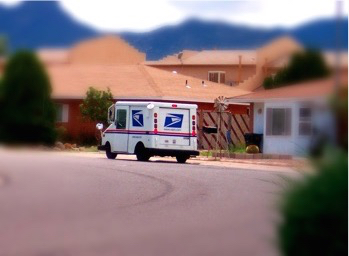 important particularly among millennials, companies still need to find creative ways to reach their audiences. Print still has an opportunity to catch eyeballs. To do so, you need to be creative and have material that stands out in the mail and make want people to pick it up versus drop it into the garbage.
So, like your stock portfolio, your print shop needs to be diversified. Direct Mail is one of those services you should consider offering. Back in the day, customers had to have a large Rolodex of options. If you wanted a book printed you went to one printer; signage, you'd go to somebody else; a specialty die-cut job, you'd shop around; and mailing, well that's labor intensive — better find a reputable mail house.
One Stop Shopping
More and more customers want their print media the same way they get their groceries and sporting equipment: one stop shopping. Well, we can't put all the blame on Wally. One reason that the market is forcing this change is the expansion of media in general. If my business is juggling web design companies, social media consultants, videographers, mobile software coders, AND I need something printed — well, I'd like to know that the shop that did such a good job on the company magazine can also handle my direct mail campaign. I don't want to add another specialty shop to my 'to do' list.
Your Shop Could Print AND Mail
Adding direct mail capabilities is as easy as adding the right equipment. Add a letter folder, an inserter, and a pressure sealer and you'll turn a nice little profit while making your customers happy.
Take the Formax 6402 Paper Inserter for example. You can configure your machine to have up to six feeders including BRE's. It's fast – 4,000 pieces an hour. It's easy to run – touchscreen control panel. And, it keeps your job in a neat sequential order so it's ready for sealing and your outgoing mail bins.
When it comes to document sealing, you may want to look into the variety of applications a pressure sensitive project may yield. It's not just for checks and invoices anymore. Pressure sealed mailers offer an inexpensive direct mail option for your client and diversity for your shops catalog of services. Even mid-volume pressure sealers like the Formax 2030 model can crank out 9,000 pieces an hour. The operation is as simple as loading a stack into the feeder and pressing a button.
So, consider diversifying you portfolio. For a modest investment, you'll give your customer's more options than just printing their brochures.
Related Posts from The Print Finish Blog