There are some good Round Corner Cutter machines out there. It can be a toss up between the Akiles Diamond line of corner rounding machines and Lassco the leader of round corner cutters. Since Lassco has been around a long time, their machines really do stand the test of time. It is one of those investments you make and it will pay itself back for years to come.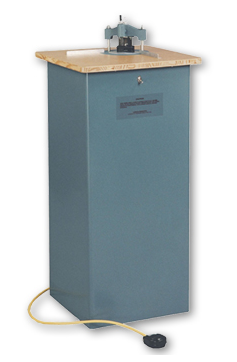 Today, we are looking at the Lassco CR-50P Electric Round Corner Machine. It has the same construction as the CR-50 Manual machine, so it is pretty rugged. The difference is obvious, it has an electrical foot pedal to activate the corner cut. The advantage is you only have to use your toe to push the button versus pushing down the foot pedal on the manual. This can help speed up the production of your round cornering product.
Also, the Lassco die system provides numerous interchangeable dies from standard, special to large. You can pretty much use any Lassco die on the electric machine.
| | |
| --- | --- |
| Strokes per minute | 30 |
| Cutting Method | Shear Action |
| Power Requirements | 115 Volt 60 Hz |
| Table Dimensions | 17″ x 17″ |
| Weight | 90 lbs |
The Lassco CR-50P Electric Round Cornering Machine is one of the few round corner cutter machines that will forever be in your print shop cutting corners.
Get 15% OFF now at Lloyds of Indiana. (Discount appears after item is placed into cart)
Related Posts from The Print Finish Blog