Time to finish producing those 2014 marketing calendars for clients
It is that time of year again. Time to think about next year, as you are closing out this year. Calendars continue to be an excellent marketing tool for companies to use. If it is well designed, it makes a great addition for any customer's wall. With the right subtle placement of your client's brand, they are prominent on their customer's wall. It still has to be good because they could get several from vendors. The one that gets picked to display on the wall wins.
So, what do you need to help your clients win?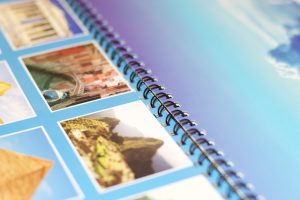 Here are the 4 things you need to produce great calendars for your clients:
1. UV Coating Machine
A good calendar will be made of good stock paper. The best way to make it stand out is to protect it with UV Coating. It gives it a sturdy appearance and provides a high end finish to your documents, so it always looks nice on your client's customer's wall. We recommend using an Al's Co UV Coating machine. It's an American made machine that is supported with American made coatings. The quality coatings that run through an Al's Co machine provide a smooth finish with no flaking that some imported coatings may give.
2. MBM Aerocut G2 All In One Creaser, Slitter and Cutter
To further automate your calendar production, you can mass produce your calendars with an all in one creaser, slitter and cutter. We recommend the MBM Aerocut G2. It can be used for a variety of jobs of course. Calendar making is easy. After you process your UV Coated sheets, use one of the many pre-programmed crease, slit or cuts for your calendar sheets and feed them through. The Aerocut does the work and each sheet will come out perfect.
3. Commercial Binding Machine
Since we are using a heavier weight of paper, a good commercial binding machine punch is what you will need. Here we recommend a Rhin-O-Tuff machine that has a multi-die system for punching coil, comb or wire. It has an electric foot pedal or wrist activation for a perfect punch each time.
4. Wire Binding Machine
Once you have punched your calendars after they were coated, cut and punched. Simply add a calendar wire bind either in 6" or 10" into an Akiles Offiwire binding machine to complete the job. It is simple to use.
Your completed calendar will make your client stand out and support their efforts to promote their brand. A quality calendar sets them apart from the cheap one their competitors handed out.
Related Posts from The Print Finish Blog