Is your old paper cutter struggling to keep up with your business? Now is the time to upgrade to a Triumph Paper Cutter. From now until February 6, 2018, MBM is giving you free dock to dock shipping on any Triumph Paper Cutter you purchase. Act now because time is short! Depending on where you live, the savings could be up to $500 on your purchase.
Triumph Paper Cutter is German Engineered
Say what you will about the Germans, their reputation for quality engineered products is as reputable today, as ever. There is a reason they have the strongest economy in Europe, their stuff works. An MBM Triumph Paper Cutter is no exception. We have one running in our print shop, and we love it. In the printing business, we all know the quality of German-engineered printing presses and accessories.
Triumph 7260 Hydraulic Paper Cutter
Take a look at the Triumph 7260 Hydraulic Paper Cutter. This is not your Grandfather's paper cutter. It is a programmable paper cutter. So, all those jobs you are doing now, you can program the cuts into the cutter. It is a simple as, "Select Program #1 for 4" x 10"" You can do the measurements beforehand, and an unskilled worker can operate the machine.
It has safety features galore on it. An infrared light prevents anyone from getting their digits in the way. It would be hard to do it because it requires two hands to operate the cut. It's called the IDEAL safety drive which is a patented approach to cutting safety.
Here are the other features to consider:
Automatic blade and clamp return from every position
Disc brake for instant blade stop
Blade changing device covers cutting edge of blade
Blade depth adjustment from outside of machine
Blade and cutting stick can be changed without removing covers.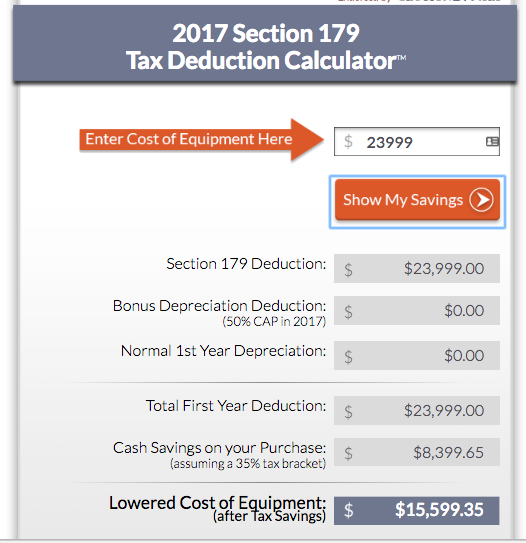 In addition to FREE dock to dock shipping, you can also take advantage of Section 179 of the tax code on your purchase as well. With a 179 Deduction, your cost of acquisition could be reduced to *$15,599 after applying your Section179 discount. The list price of the Triumph 7260 Hydraulic Paper Cutter is $23,999. Financing is also available.
*This comes with a lot of assumptions and is only an estimate if you are in a 35% tax bracket. Consult your accountant before you purchase.
Related Posts from The Print Finish Blog