So many choices of Laser Printer Toner Cartridges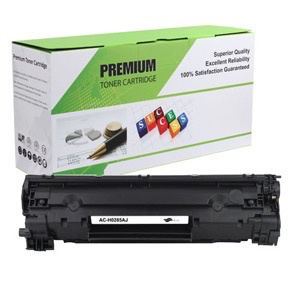 Laser Printer Toner Cartridges comes in many different flavors out there. Sometimes, it can be difficult to figure out what to buy. In the case of laser toner, cheap is definitely as advertised. OEM are far more expensive than other options. In your business, there are some things you just want to keep the costs down. Who wants to give up their margins on consumables? So what are the choices out there for laser printer toner cartridges?
There are primarily three kinds of laser printer toner cartridges available on the market. They include:
OEM Toner Cartridges
Newly Manufactured OEM Compatible Toner Cartridges
Remanufactured Toner Cartridges
OEM Laser Printer Toner Cartridges
You just bought your new printer for the office. As you know, it comes with a small toner cartridge. So, you will definitely need to purchase a new cartridge. Of course, the printer seller wants you to buy from them. OEM are the most expensive because they come from the manufacturer. Printer companies make printers to sell you laser printer toner cartridges.
The quality of the toner output is generally quite excellent, so it is a sure bet. Printer companies like HP, Canon, Brother, Kyocera, OKI, Dell and others typically sell toners directly to consumers or through website retailers or big box retailers, so they are readily available at a premium cost.
OEM Compatible Toner Cartridges
These are an excellent bargain. They can be up to 25%-50% OFF OEM cartridges. In some cases, the print quality is not as good as OEM, but you can find compatibles that are just as good at a lower cost. Sometimes, the compatibles can be like buying Kroger beans that are packaged by Green Giant. You are buying the same beans at a lower price.
Lloyds of Indiana carries newly manufactured OEM compatible toner cartridges called REVO Toners. What we like about these toners is they are OEM quality output. So, from a cost perspective, they are not cutting into margins because their per sheet prices are significantly lower than an OEM toner cartridge. Currently, Lloyds carries compatible toners for Brother, Canon, HP, Dell, Kyocera, Samsung, Xerox, and Okidata.
REVO Laser printer toner cartridges here.
Remanufactured Toner Cartridges
These are the cheapest out there. You can find them on eBay for next to nothing. They can come in 3 packs at unbelievable prices. With the lower price comes lower quality. You get what you pay for. The output tends to show streaks. They basically take a used drum and refill with toner and reprogram the chip. This is familiar with inkjets too. They refill and rerun. So, while it is inexpensive, it's not the toner you use for important client communications.
So, our recommendation is to be wary of cheap laser printer toner cartridges. Take a look at OEM quality toner cartridges. The best value out there is finding the right newly manufactured OEM compatible to ensure you have the quality but can improve the margins on your projects.