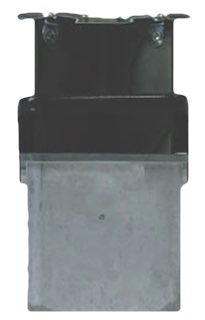 Lassco Round Corner machines are the first ecosystem for round corner cutters with Lassco interchangeable dies. Today, we often hear about our electronic ecosystems. Do you Apple or do you Google? Everyone wants to have their information at their fingertips. So, you sign up for an ecosystem to maximize your time.
Believe it or not, Lassco offers the same thing for print shops with their Round Cornering Machines. They have an interchangeable die system that works with all their Round Corner machines including:
You have a lot to choose from too. The have standard dies that can be used with every one of the machines listed above. They include:
1/8" Radius
1/4" Radius
3/8" Radius
1/2" Radius
You can also order Lassco Special Corner Rounder Dies for Models CR 20, 50, 50B, 50P, 50XP. They come in the following sizes:
1/16" Radius
3/32" Radius
5/32" Radius
3/16" Radius
5/16" Radius
5/8" Radius
To top it off, they also have a line of Large Corner Rounder dies that work with Lassco Models 50, 50B, 50P, 50XP. They include:
3/4" Radius
1" Radius
1 1/2" Radius
Lassco Corner Rounder ecosystem provides maximum flexibility with their interchangeable die system. You can always have a handy round corner machine to help finish a project both small and large. The dies come in handy when you have to switch devices.