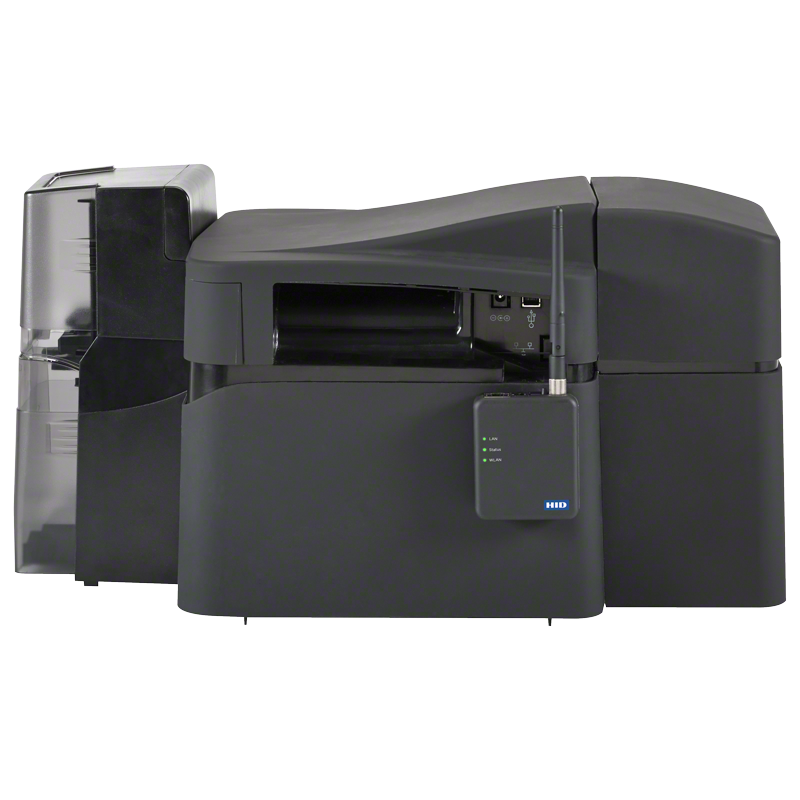 One of the side business you can offer as a print finish shop is ID Badge Printing. For your smaller clients, it makes no sense for them to go out and buy their own printer. If you have several customers out there that regularly need ID badge printing, it is something you can offer. Let's say they are badging employees once a year. You can help them get it done at a lower cost than for them doing it themselves.
If you do it, you can offer them a variety of ways of printing ID Badges. An ID badge printer comes with many features including:
lamination
magnetic encoding
dual printing capabilities.
Printers can include an RFID chips for extra protection and security benefits. You can help customers create access cards, secured identification cards, school or educational identification cards, payment gateway cards and even visitor identification cards. ID printers can be single side, dual-sided, laminated, or magnetic encoding ID printers.
Identification printers use a special software to create ID badges before printing takes place. That's what makes them easy to use.
The standard cards that are used in conjunction with an id printer are 85.60 x 53.98 mm. While some ID printers use other sizes, most id printers today can adjust to variable card sizes.
[box=" shadow"]
Single-sided ID Badge Printer
The majority of all single side (one-sided) id printers are used for creating mass amounts of identification badges. Because of that fact that only one side of the card is actually printed, high-volume id productions are usually done with single side identification printers. Most id printers sold today are single side id printers. Single side id printers often can be upgraded or reconfigured to become a dual-sided id printer.
A dual sided id printer is nearly identical to a single side id printer, with the exception that a dual sided id printer allows for both sides of an id card to be printed simultaneously. Most dual side id printers are slower than a standard single side id printer; however, dual sided id printers can save time and money by allowing 2 sided print instead of one (id badges usually have both sides printed for security reasons, and a dual side printer allows for one run instead of two runs per card).
Lamination ID Badge Printer
Lamination id printers can be found as either single or dual side id printers. These types of id printers offer an extra layer of security (literally). By using a lamination id printer with overlaminate film, you can easily add durability and longevity to your identification cards.
Magnetic Encoding ID Badge Printer
Usually found as an add-on to your id printer configuration, magnetic encoding id printers offer the flexibility of creating universal access and payment id cards during the id printing process.[/box]
Related Posts from The Print Finish Blog
No related posts... Why not leave a comment?