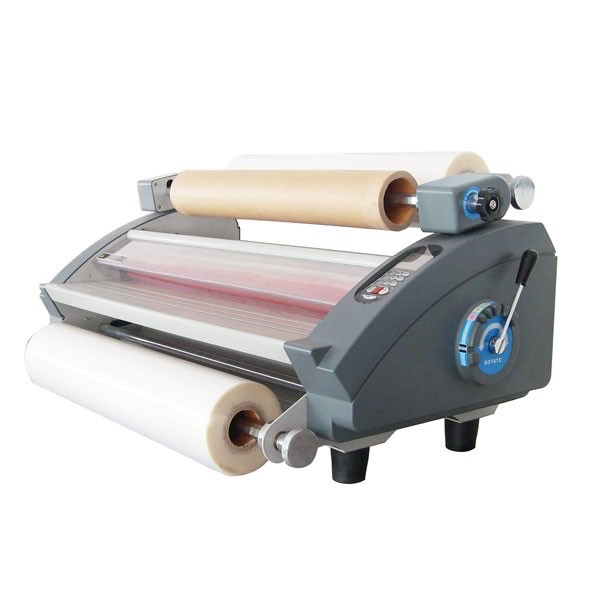 We are always looking for good values for our clients. Most of the equipment we carry is American made easy to service. We are also looking for machines that can help a small print shop or UPS store offer more print finishing services. So, we are happy to announce that we are now a dealer for Royal Sovereign Commercial Roll Laminators.
Roll Laminators in many sizes
Royal Sovereign has a large variety of roll laminators for any size of the print shop. If you are UPS store, you could purchase their 15" Tabletop Laminator that allows you to laminate pretty much any normal size document including a menu, tabletop display or brochure. If you have the room and need to laminate poster size or map size documents, you can go as high 65". They offer both thermal and pressure sensitive applications. Depending on the substrate you are using frequently, they can accommodate your laminating needs.
Here is the list of machines currently offered:
For a limited time, we are putting all of our Royal Sovereign Laminators on Sale. You can save from $100-$300 on select machines.
Related Posts from The Print Finish Blog
No related posts... Why not leave a comment?