[box=" shadow"]Matthew Parker is a Consultant from over the pond. (Yes, England) He helps print companies operate more profitably by assisting them in effectively selling their services.[/box]
One of the biggest challenges in the print industry is selling against price. Selling against price just makes you a commodity. So, here are the 5 challenges he sees with the Print Industry here in the United States: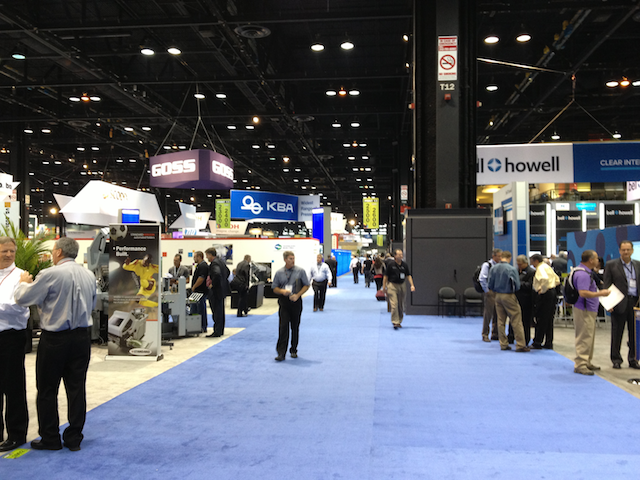 Workflow
Better the workflow, the more profitable the jobs. It's important that print shops look at keeping their workflow efficient enough to run projects profitably. Having a good workflow software package can help keep project costs down.
Customer Knowledge
Do you know your customers? It isn't just about taking orders, it is also about understanding your customers and their business. How do your services help them achieve their overall corporate goals? To understand your customer, you have to redefine the relationship and your role in their success.
Millenials
The largest segment of our population is moving into becoming the largest purchasers of products and services. They do not buy like your Baby Boomers did. So, it is important to understand how this group of young people purchase and interact with print media.
Marketing Versus Sales
Many industries get this wrong. Marketing generates interest, sales generates revenues. For many of your customers, you are probably printing the marketing materials and programs they use to generate interest. Yet, most print shops themselves probably lack any concerted marketing effort to generate interest. Marketing is a 2 step process of generating interest then converting them into prospects. This machine needs to be fed constantly to generate the sales everyone wants.
Print Managment
His observation is the US is behind the UK market in this regard. Print management has had a big impact in the UK market and there is an opportunity for it to find its way here in the United States.
These are some good ideas to consider if you are running a print shop. Keep the workflow efficient, understand your customers, learn about millennials, add marketing and consider print management.
If you need the print finishing equipment to be more efficient on the post press, we can help you there.
Related Posts from The Print Finish Blog
No related posts... Why not leave a comment?