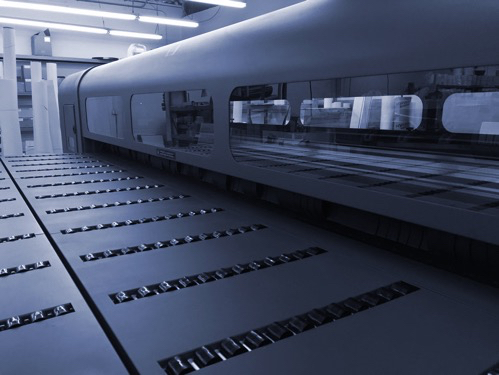 Digital continues its rise into the print industry. You see it every year when you attend Graph Expo in Chicago. Fewer and fewer litho manufacturers show up and are instead replaced by all the latest in digital print technology. Cool flatbed printers from HP, Vutex, Océ and others dominate the floor. Digital print always has you leaving the show dreaming about the possibilities it could offer your clients.
Here are 4 Tips to maximize the opportunities:
1. Don't engage in price wars with offset printing
Obviously, you should always be working towards profitability. You can offer varying degrees of quality print using digital with good, better, best printing. Most important, you have to make sure your workflow is efficient to run your digital runs. You are moving from managing a small number of large jobs to a lot of small jobs with digital. Make sure you have the right software in place to manage the profitability on each digital print job.
2. Digital provides more flexible use of data.
If you are adding digital printing to your off-set operation, you have to think a little differently on how marketers can use data. Digital does offer the ability to offer personalization, targeted messages based on zip codes and other smart uses of digital technology in marketing efforts. No longer, does your print product have to be one size fits all.
3. Digital can print on many different substrates
With digital, you can print on banners, wood, metal, foam board and paper. Flatbed digital offers you the flexibility to do more than before. This allows your customers to find new ways to stand out from their competition. It makes marketers happier because they can do more than they thought possible. Be the expert in helping them evaluate what is best for them.
4. Educate your customers on what is possible with digital
Digital gives your customers more flexibility in creating marketing materials that will bring out the best in their brand message. You can do pretty much any size run for them targeted to specific segments of their market. It allows for personalization, multiple formats and creative license to stand out from their competition. For you, it can become a very profitable part of your business.
With digital, you can also boost your print finishing operations by offering binding, booklet making, direct mail and other print finishing services.
Related Posts from The Print Finish Blog