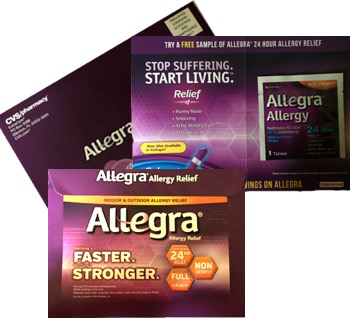 Over the past several years, we have been commenting on how print marketing still has a place in the marketing strategies of your clients. If you are a printer, you provide a lot of value to your customers. Data is now returning to back up our claims. There is no doubt that digital is replaced a lot of marketing, but the data says it's not very effective at converting or closing.
Why is this?
The fact is our eyeballs react to paper better than screens. It is simply harder to read a screen than it is to read from paper. Our eyes scan screens, we don't necessarily read them. Studies show that students who do work on tablets and monitors retain less of what they learn than using old fashioned paper.
But, there is a lot more to back up our claims.
[box style="shadow"]
Simon Creasey from Print Week writes:
"According to a Nielsen survey, 63% of US retailers say that print is critical to their marketing strategy. It's also why figures from MediaRadar, which examined 177 national consumer magazines in the US last year, showed that the number of print advertisers grew by 9% over January-September 2014."
He continues to point out 2 high profile cases of companies returning to print after they abandoned it:
Newsweek
Usually when magazines turn their backs on the print they do so for good, so when Newsweek announced its intention to launch a limited run (70,000 copies) print edition of the news weekly in late 2013, it came as a surprise to everyone. The magazine's owners broke the news that it was switching to an all-digital format in October 2012, due to plummeting circulation and dwindling profits. The then-editor Tina Brown explained Newsweek, which has been around since 1933, had reached a "tipping point" and that it was more efficient and effective for the mag to go all-digital. But reader demand convinced Newsweek's owners to reinstate a print version of the title.
JC Penney
The company may not be that well known on this side of the Atlantic, but in the US, department store operator JC Penney is a major player, so when it announced that it was ditching its 'big book' catalogue in 2009 and was phasing out distribution of 70 smaller catalogues in 2010, it was headline news. Thankfully, earlier this year, the Wall Street Journal (WSJ) broke the story that the retailer intended to bring back a new 120-page printed catalogue that would be sent to selected customers from March. According to the WSJ report, the move was prompted by data that showed many of the retailer's online sales were inspired by what customers saw in print.[/box]
The point is, there is an opportunity out there to grab more marketing dollars from your clients by reintroducing them to how print can do a better job at generating interest and conversions.
Related Posts from The Print Finish Blog