Attention sign & print shop owners!
If you live anywhere near Indianapolis, IN, here is your chance to see the top of the line UV curable printing system in action.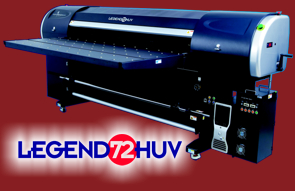 On November 20th at x:xxpm, we will demo the entire Legend 72 HUV printing process.  Among other things, we will print on a variety of surfaces and go over each feature of the Legend 72 that makes it a cost saver and business expander.
Important: This won't be a 5 minute demo and a 20 minute sales pitch.  We don't operate that way.  The entire session is a demo and Q&A.  We want to answer your questions and help you decide if the Legend 72 HUV is a worthy investment for your business.
Give us a call to register your spot and /or ask questions about the demo session.
Register: Lloyd of Indiana 877-626-6848
For more info about the Legend 72 HUV visit wideformatrevolution.com
Related Posts from The Print Finish Blog