The different methods depending on if you use comb, coil, wire or unibind, can be a manual or electric punch for heavier projects. Below is a brief explanation of  binding machines' price points and how they're used in a business setting.
Coil Binding Machines – You have your choice of electric or coil binding machines at Lloyds of Indiana. Electric coil binding machines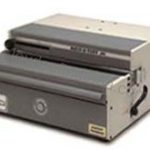 are obviously faster, but they offer you a professional look for variable binding volumes. Your office will realize a return on investment from having your binding machines in-house, available to meet your deadlines. The cost range for our coil binding machines ranges from $143 to $3779 and for details on our coil binding machines, here is a convenient link for you:
Comb Binding Systems and Machines – You will realize cost savings by completing your professional-looking books while shaving off 50% of the time required and thousands of dollars in outsourcing your projects, at a home office or in a larger organization. Our comb binding systems and machines enable you to make your trade paperbacks and hardcover books in-house easily and promptly. Lloyds of Indiana price points for comb binding systems and machines range from $140 to $1479. Here is a link for your convenience to our comb binding machines and systems:
Wire Binding Machines – Ideal for office environments where high-volume binding is the norm, wire binding machines use wire rather than coil and are mostly lightweight, manual machines, although you can get electric or automatic versions—Lloyds of Indiana offers you both versions–of the wire binding machine. Ideally, you're using wire binding machines for calendars, recipe books, journals, notebooks and similar projects. These wire binding machines range in price from $239 to $1726. For your convenience, here is a link to Lloyds of Indiana wire binding machines: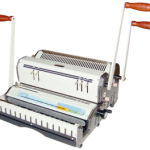 Unibind Systems – Very easy to use. What makes the Unibind System so easy is it does not require any paper punching. You simply print out your presentation or document, place it into your binding cover, set on the heating element to bind. The heating element activates the binding glue which holds the document together. The covers come in multiple sizes and styles. There are plastic cover for smaller documents and hard cover for a very professional document. If you need to swap out a page, you simply reheat the bind and remove and replace the page or pages. Unibind prices out between $455 for small office to $4500 for a large production model.
If you have any questions deciding which works best for you, feel free to call the experts at Lloyds of Indiana. They can help you figure out the best solution based on how you will be using binding equipment. There is always a human to answer the phone.
With all of the various binding methods available to you, how do you know which one works best for you? Today we are going to explore comb binding, coil binding, wire binding and Unibind system, as well as accompanying items needed for these binding process, like the comb opener, the electric coil inserter, and the wire pincher.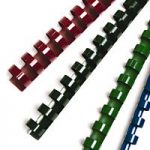 Comb Binding is the more traditional, economical binding machine method often seen on cookbooks and manuals. You would usePVC plastic comb spines. You would place the plastic comb in a comb opener to spread the round rings apart, and then close the comb around a stack of paper, which binds the book. Standard 8.5″ x 11″ sheets use 19-ring combs. You can easily reopen these books to add or remove pages.
Coil Binding is where you see a continuous plastic coil spun through a series of closely spaced holes along the binding edge. This

enables the pages to turn 360 degrees, so the books can lay flat. An electric spiral binding coil inserter is the ideal tool for fast turnaround. It also allows you to crimp off the excess coil by simply pressing a foot pedal.
Wire Binding is what you typically see on calendars and notebooks. Wire binding uses a continuous hinge of paired loops to bind books together. You would use a wire pincher to crimp off the excess wire binding. Like coil, wire allows the document to open wide with little problem on a flat surface, while offering a classy look to the document.
Unibind is a brand of thermal binding process you see on wrap-around book covers. The spine has a pre-applied, heat-activated adhesive. You place your loose pages into the thermal binding cover–which can be a hard cover or a soft cover–and place it into the binding machine. The weight of the document will activate the heating element. It has a preset time for operation. Once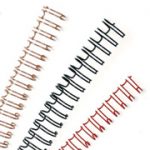 complete, you move the document to the cooling rack.
Which system to use will depend on the purpose for document binding machine. For marketing, coil, wire and the Unibind system provide the flexibility to conform to your brand marketing. If you are printing training manuals, a coil system would be best as it is rugged and flexible for readers. Comb systems make it easy to switch pages.
However you use it, document binding makes your organization look professional. If not being used for marketing, it still represents your brand in a positive way. The next step is figuring out which one works best for you.
Once you've made the decision to move your binding operations in-house, the next step is making the capital investment in a binding machine. How do you know which machine is the best fit for your unique situation? Here are some things to consider:
How many sheets do you need to punch through per lift?
How many cycles per minute do you need to achieve to be cost effective?
Which type of binding system do you prefer to use? Coils? Wire? Combs?
How many bound pieces will you be creating in a week?
Here at Lloyd's of Indiana, we have more than 25 years' experience in advising companies on the type of binding equipment they need to maximize their efficiency and keep their costs low.

If you need your commercial-grade binding machine to bind with four different methods, the VersaMac offers that feature with its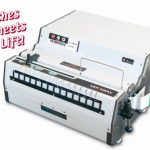 interchangeable dies. This piece of equipment punches 55 sheets per lift and is robust enough to handle 500 books per week for 7 years at 30 cycles per minute. The learning curve on this particular binding machine is short, so your personnel will be up and running in no time, increasing your productivity and sales of binding projects.
If you require a machine that can bind thousands of books per week, the user-friendly Rhin-O-Tuff is our heaviest Table Top Punch commercial machine with no equal. It handles 90 cycles per minute. Again, it offers the capability of the patented Quick Change Die System, so you have the flexibility to bind your books as needed for each unique binding situation. The Rhin-O-Tuff comes with one standard die, but 20 interchangeable dies are available at a discount with the machine purchase. Also, you will have your choice of 12 standard hole patterns.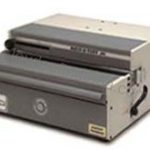 Again, the Rhin-O-Tuff can punch 55 sheets per lift, or 110 pages of 11", 20 lb. or 80gsm bond paper. This machine can handle odd-sized paper, no problem. The patented Anti-Jam Feature detects punch overload. Combine that with the build-in Automatic and Manual Reverse, and you're saved from costly downtime and service calls due to overload jams.
Call Lloyd's of Indiana today–we'll be happy to go over your options in binding equipment with you. We're at 1-877-626-6848.
If you need to replenish your binding report covers, Lloyds of Indiana is running a one week sale. They are giving 20 % off any purchased from 4/24/2013 to 4/30/2013. Lloyds of Indiana carries a wide variety of report covers for comb, coil and wire binding reports. If you have been want to order a different color or different covers, now is a good time. Here are the details:
Order from Lloyds of Indiana and receive 20% off your binding covers!
Coupon Code: 424COVERS
Valid: 4/24/2013-4/30/2013
Here are some of the Covers that are available:
Crystal Clear Binding and Report Covers

Crystal Clear binding covers are 10 mil clear binding covers from lloydsofindiana.com A perfect choice to show off your book cover or report.

Available in three sizes and with round corners and tissue interleaving.

Add a clear back cover to your book or add a solid back with our many colors of flexigrain or linen covers.

(100 pieces per box)

Flexigrain Binding Covers

Flexigrain covers have that popular vinyl look commonly referred to as "Composition" or "Report Covers."These covers work for comb, coil and wire binding systems.These report covers are very durable and tear resistant.

Flexigrain covers are available in a large variety of colors and sizes.

Embossed Binding Covers

Embossed binding covers are economical and durable 80lb. cover stock with an embosses texture pattern.

These report covers work on comb, coil and wire binding systems.

Give that nice elegant embossed look to your next report or presentation or book.

100 sets per box (200 pieces)

Linen Binding Report Covers

A classy yet inexpensive binding cover, constructed of 80lb cover stock with a linen-texture finish.

These report covers work on comb, coil and wire binding systems.

Linen Report covers are the most common cover for presentation and reports.
Add the great look of linen at a low price.100 per box
There is more!

USE COUPON CODE: 424COVERS
A binding machine plays an important part in your sales cycle. Successful sales organizations have a well-defined sales cycle from prospecting to close. Have you documented your sales process? Do you know each point of the process where decisions will be made to either go forward or walk away? Does your process get prospects to tell you the truth?
So what does this have to do with a binding machine?
Believe it or not, a good binding machine plays an important part of your sales cycle. It's the difference between a leaving a good first impression versus a disapproving look on your prospects face.
A good friend of mine who sells software recently told me a story about a sales situation where he was competing against another firm. The company he represents provided a competitive price and a sound recommendation for what his prospect needed. The competitor had a reputation of always over promising and under delivering. Yet, he ended up losing the business because the other firm's presentation was far flashier. The presentation material was obviously done with a high-end binding machine.
I don't know where this saying comes from, but it does ring true: "People are not rational, they rationalize what they do." Despite given the facts, a pretty presentation can be the tipping point.
So, ask yourself, is your document presentation up to competitive standards? Is your proposal material second to none? Do you have the right binding machine system to make you look good?
Over the next couple of days, we are going to talk about the different binding machines that are out there and how to use them. So, keep an eye on this site to learn more.