Round cornering machines quickly remove the sharp corners on a piece (or thousands of pieces) of paper or plastic. The idea is to give that report or document a professionally finished look. They can also be used to round off the edges on printed ID tags, making them less sharp and less likely to catch on someone's clothes or wallet.
What Does it Do?
Most corner rounding machines have one purpose – to round off sharp edges. Depending on the model, they can cut paper, plastic, laminates and even thin metal.
What Types Do You Have?
Lloyds of Indiana sells nine different kinds of corner rounding machines ranging from a basic, manually operated corner rounder (the Akiles Diamond 1) to massive machines designed to take on big jobs (the Lassco CR-50P).
If you've got a small job or an around-the-office need for occasional corner rounding, check out the Akiles Diamond 1. It's well made, built to last and can take all types of materials (PVC, polyester, leather, paper, polypropeline, etc). It even lets you switch out the dies for specialty corners. Best of all, it's a table-top, manual unit that's easy to store.
For the bigger Read more
How many people decorate their refrigerator with pictures of friends and family?
Or, how many people display pictures on their cubicle filing cabinet at the office? The best way to exchange those photos is by laminating the pictures. It's really easy to do and the laminators are very inexpensive. You can put a smile on Grandma's face every time she opens up the refrigerator to get her milk every morning.
How do you laminate a photo
First you are going to need a pouch laminator. They come in multiple sizes. For the purposes of this discussion, we are going to highlight the Photo Laminator. It retails for $179.00 at Lloyds of Indiana.
With Email Delivery Getting Hampered By Spam Filters, Direct Mail Has No Such Hurdle
Direct Mail is making a comeback for marketers. As email becomes more and more difficult to deliver, marketers are looking for ways to reach people. Targeted direct mail can help that happen.
With the USPS – Every Door Direct Mail (EDDM) program, costs have come down considerably. Now, it is not say that EDDM is for every campaign. At 14.2 cents a piece, the USPS will deliver your piece to every door in a specific geography or zip code. If you need to target a specific audience, you should still get a targeted list. Delivery costs start at 25 cents for a piece.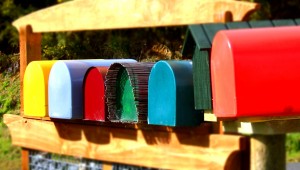 To be effective with direct mail, you will want to stay away from the language that makes everyone skeptical today. Terms like "UNBELIEVABLE DEALS!", or "FREE MONEY!" really do not get past the skeptical buyer today. What does work is giving the prospect something in return for an action. So, it could be, get a great deal. "Go to this webpage and give us some info to receive this great deal." It works.
If you are print finish shop, the question is, can you produce direct mail for your customers? If not, here are some things you need to get the job done.
UV Coating Machine
UV Coating is very hot right now. UV Coating has come down in price. The machines today no longer need venting to protect people from the harmful fumes of coatings of the past. Today, the biggest need for venting is for the heat generated by a UV Coating Machine. UV Coating protects the card stock printed. There are several brands out there to choose from including Als Co UV Curing Equipment. Als Co UV Equipment is all made in the USA, so parts and service are not an issue. Other companies include Tec Lighting. The most inexpensive machines on the market. Their equipment is manufactured in China. Parts and Service can be issue with Tec Lighting. Another company doing UV coating Machines is Graphic Wizard. Their machines are also manufactured in China.
All in One Creaser, Slitter and Cutter
After you have run your print job through a UV Coating Machine, one way to get those sheets cut properly is to run them through an all in one creaser, slitter and cutter. The advantage is the generally come with multiple pre-set job settings. It automates the process with very little waste or reruns required. MBM Corporation makes the Aerocut G2 which is a top of the line all in one. The other company offering a similar product is Duplo. They too have an all in one. The primary difference between the two machines is price and the preset options. MBM Corporation includes about 30 preset cuts while Duplo sells theirs as a modular option.
These 2 machines alone set you up to run an efficient direct mail piece operation. The end product is either a gloss or matte finished direct mail piece that stands out in the mail from 2 color or 1 color. With a good offer and appealing visuals, your customers can now run a good direct mail campaign that will generate interest. In a tight market, everyone needs something to make them stand out. You can help them with the right equipment.
When you wire bind a document, you usually have to choose between a 2:1 pitch and a 3:1 pitch punch and wire pattern depending on the size of your document. In the past, that also meant having to choose between two pieces of binding equipment, one for handling 2:1 and another for 3:1.
Luckily, the Akiles Wiremac Duo Combo 2:1 Pitch Wire and 3:1 Pitch Wire Binding Machine is capable of handling both types, all in one machine.
Who it's For
The Akiles Wiremac Duo Combo binding equipment is a solid choice for print shops, institutions, or a bindery that wants the option of choosing between a 2:1 and 3:1 without having two machines.
Why? Because one machine means one upfront cost, one maintenance schedule and one space to occupy. That's appealing to a lot of bindery and print outfits.
The Pros
First and foremost, it's not a unitasker. Instead of punching and binding your smaller documents in a too-big 3:1 pitch wire, you can now opt to use 2:1 without having to farm it out or purchase a second piece of binding equipment.
There are two separate punching throats, meaning less wear and tear on each individual throat. Both are open, have continuous guides and come equipped with fully disengagable punch pins.
Can punch and bind legal documents (14″ in length) in one step. Larger documents can be done using a two-step process.
Wire closer is included and built in to the front of the machine. It's easy, right in front of you and extremely accurate.
The Cons
Despite working with several varying pitches of spiral coil (not just wire), the Akiles Wiremac Duo Combo binding machine does not include a coil inserter.
You're limited to the document thickness and diameter restrictions of both 3:1 and 2:1 pitch double loop wire. However, this limitation exists for all wire binding equipment in this class and is more a drawback of the binding method than the machine itself.
There's a learning curve. Because the Akiles Wiremac Duo Combo is somewhat of an all-in-one piece of binding equipment, there are a lot of features on it. As a result, new users are faced with a lot more handles, buttons and knobs and may need a little more training.

Final Verdict

If you're a copy shop, binder, institution, office or small printer looking for a solid wire binder that can do both 2:1 pitch and 3:1 pitch, the Akiles Wiremac Duo Combo is a solid choice.
The Akiles Wiremac Duo Combo is not a high-volume piece of binding equipment, but it is versatile, affordable, well-made and durable.
If you are looking for other binding equipment, check out our Binding Machines and Commercial Binding Equipment at our website.
Time to finish producing those 2014 marketing calendars for clients
It is that time of year again. Time to think about next year, as you are closing out this year. Calendars continue to be an excellent marketing tool for companies to use. If it is well designed, it makes a great addition for any customer's wall. With the right subtle placement of your client's brand, they are prominent on their customer's wall. It still has to be good because they could get several from vendors. The one that gets picked to display on the wall wins.
So, what do you need to help your clients win?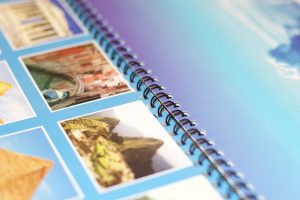 Here are the 4 things you need to produce great calendars for your clients:
1. UV Coating Machine
A good calendar will be made of good stock paper. The best way to make it stand out is to protect it with UV Coating. It gives it a sturdy appearance and provides a high end finish to your documents, so it always looks nice on your client's customer's wall. We recommend using an Al's Co UV Coating machine. It's an American made machine that is supported with American made coatings. The quality coatings that run through an Al's Co machine provide a smooth finish with no flaking that some imported coatings may give.
2. MBM Aerocut G2 All In One Creaser, Slitter and Cutter
To further automate your calendar production, you can mass produce your calendars with an all in one creaser, slitter and cutter. We recommend the MBM Aerocut G2. It can be used for a variety of jobs of course. Calendar making is easy. After you process your UV Coated sheets, use one of the many pre-programmed crease, slit or cuts for your calendar sheets and feed them through. The Aerocut does the work and each sheet will come out perfect.
3. Commercial Binding Machine
Since we are using a heavier weight of paper, a good commercial binding machine punch is what you will need. Here we recommend a Rhin-O-Tuff machine that has a multi-die system for punching coil, comb or wire. It has an electric foot pedal or wrist activation for a perfect punch each time.
4. Wire Binding Machine
Once you have punched your calendars after they were coated, cut and punched. Simply add a calendar wire bind either in 6" or 10" into an Akiles Offiwire binding machine to complete the job. It is simple to use.
Your completed calendar will make your client stand out and support their efforts to promote their brand. A quality calendar sets them apart from the cheap one their competitors handed out.