Recent Posts From
All Categories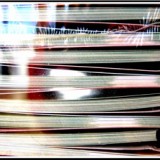 Every print shop could use a Shrink Wrap Machine. It is a handy tool in...
Popular Posts
This Week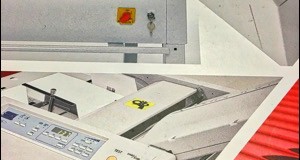 I talk a lot about the difference between print and screens. People read paper, but people only scan screens. Even looking at pictures on a screen pale in comparison to actually having a physical photo in front of you. A touch of a specialty roll lamination or a matte or gloss finish off your UV coater tells a different story than a what a screen can do. Help your customers tell their story. The new smartphones out there take great Panoramas. Yet, when you look at them on the screen, they just don't have the same impact to the eye than when they are printed on paper. On paper, you can take a moment to actually look at the picture. On a screen, you may identify it, but it does not have the same impact. Studies show that people will scan a screen rather than actually engage with an image. That panorama shot works great in the center of a brochure. It's part of the story being told. Yes, it is part of the marketer to create the story. Print does the best job of telling the story. Even paper books are still more popular than electronic books. Sales...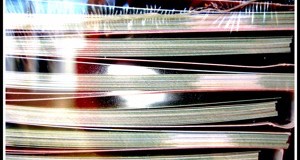 Every print shop could use a Shrink Wrap Machine. It is a handy tool in wrapping up those projects to protect them in transit. No one wants to see their work go to waste. How do they work? Shrink wrap machines are simple machines really. They are used for securing or bundling multiple product using multiple layers of a polymer plastic compound that we know as "shrink wrap." The shrink wrap machine makes it easy to efficiently wrap a number of products together. Because shrink wrap is pretty malleable and durable, the machines are perfect for combine multiple items together for transit. Shrink wrap is useful for packing a lot of common products. In addition to print finish products like printed posters, bound documents, foam board or other print projects, it makes great packing for software supplies, books, cd's and DVD's, foods and many other consumer products alike. You will find shrink wrap machines at packaging and distribution facilities, warehouses and print shops. Types of Shrink Wrap Machines There are several types of Shrink wrap machines depending on what you are packing. The most common shrink wrapping machines have an automatic operation and are equipped with a heat gun, or...
Binding Machines
Binding Supplies
laminating pouches
laminating supplies
laminators
Roll Laminator Supplies
Roll Laminators