Paper Creaser for the Digital Age
Digital print has changed the way we finish documents for customer projects. Document scoring is no longer applicable to digitally printed materials. Most printers know that if you score a digital document, it will tear. So, the primary method for adding folds to brochures or presentations is a paper creaser.
MBM has come out with a new line of paper creaser for the print professional. They have several machines with different feature sets depending on the volume your print shop may be doing. Also, they offer many accessories for their paper creaser line.
So, let's take a look at the different machines on offer today.
If you are a small print shop or run a UPS store, the MBM GoCrease 3000 manual paper creaser may do the trick. It can actually manually do both creasing and perforating. You simply set up the machine for the crease you need and manually operate the fold. It has 3 different creasing channel widths.
Good value for a small shop.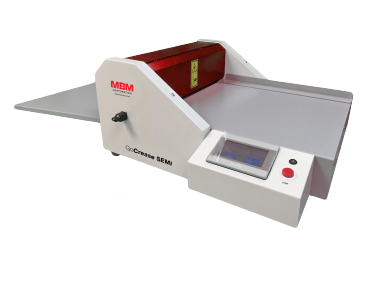 For the next one up, you can go with the MBM GoCrease SEMI Paper Creaser and Perforator. The manual part is feeding the machine with the paper. But, it is automated in that it can process up to 1500 pieces an hour. It has 5 pre-set applications and has 3 sizes of creasing bars included.
If you know, you are going to more than the manual machine can support, this is the next best thing to have in your print shop.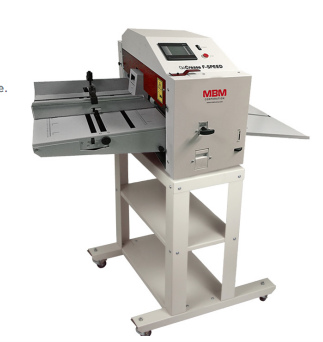 If you are looking for a machine that can be set up with your printer and automatically feed, the MBM GoCrease F-SPEED Creaser and Perforator is the one to get the job done for you. If you are doing wire binding and calendar production, this machine can also
punch documents for you. It has an interchangeable punching system along with its creasing and perforating functions.
It has 5 pre-programmed settings. It can handle up to 18" width document for creasing and perforating. The friction feed system can process up to 2,500 sheets per hour.
If you are looking at document creaser and perforator for the new year, take a look at the MBM line of creasers.
Related Posts from The Print Finish Blog