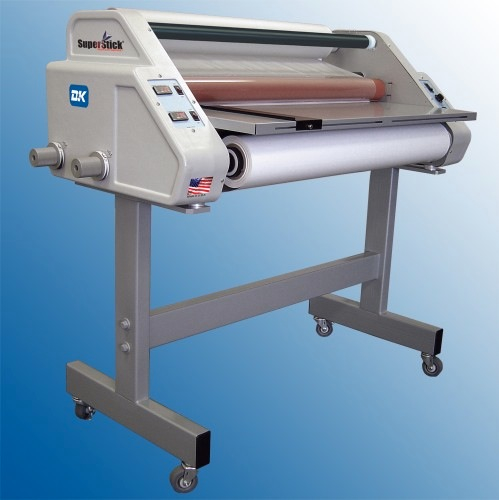 We have a wide format print finish operation too at Lloyds fo Indiana. We like to carry brands that we use in our own operations. Our D&K roll laminator is a workhorse in our office. We are using it for big roll lamination projects like wall maps, signs and other applications.
We now carry the D&K Expression® (EXP) 42+ Laminator. It is a multi-purpose laminator that is capable of mounting prints up to 41" wide. The EXP 42+ features heavy duty silicone rollers with independent heat adjustment up to 300° F.
The D&K Expression 42+ roll laminator includes includes a foot pedal, slitter kit, and release liner takeup for laminating with pressure sensitive products, including using optically clear adhesives for face mounting to acrylic displays. The D&K EXP 42+ roll laminator includes a stand, fan bank for cooling thermal films, variable speed motors, and self-locking supply shafts.
Now available at Lloyds of Indiana.
Related Posts from The Print Finish Blog